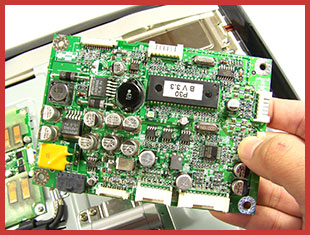 At The I.T. Werks, we pride ourselves in the wide range of services that we offer both the individual computer user and businesses to meet their different requirements.
The personal computer user may want advice on wireless networking and anti-virus software, or even virus removal, whereas the small business user is more likely to be interested in the IT Project Management and Computer Maintenance contracts we can offer.
As a home user, our qualified technicians are ready and waiting to take on your computer related needs. We also offer our computer services at the customers home , so you don't even have to hassle bringing your PC or Mac to someone's shop.
We understand the needs and demands of small business and are able to meet them head on. We offer a range of computer services aimed at getting your system up and running, and to keep it in tip top condition. We have specialist staff keen to assist you with your day to day requirements as well as helping you plan routine maintenance and future upgrades to your computer systems.
All the technicians at The I.T. Werks are Microsoft and Apple-certified, so that you can be confident you are getting the best service at the best price from people who really know their profession. Whether it is on-site engineering, AD, MS-Exchange, SQL support or Help-desk queries, our aim is to give you a fast, same-day service.